Welcome to
Aish HaTorah's
TUNNEL TOUR
In front of the Western Wall of the Temple Mount in Jerusalem, an incredible labyrinth of tunnels, arches, and passageways remained untouched for centuries. At last, revealed through extensive archaeological excavations during the last few decades and culminating in the explosive opening of an exit in autumn of 1996, the Tunnels beckon us to enter.
Today we will explore that remnant of the Temple, known as the Western Wall, or "Kotel" in Hebrew, and the adjacent tunnel system. Along the way we'll be privileged to view some wondrous archaeological discoveries. But more than just bricks and stone, we'll also discover a whole new spiritual world -- literally under our feet.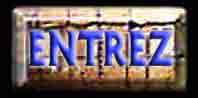 © Aish HaTorah 1998 - 2000

Get the proper equipment for the tour:

Navigator 4 Browser



Free RealPlayer
audio tour guide



Easy Plug-in
for 360° views.